Z uwagi na ogólnoświatowy brak tranzystorów GT35J321 oraz GT50N322 u dużych dystrybutorów takich jak farnell.com oraz mnogość malowanek opis jest w języku angielskim.
GT35J321 and GT50N322 are high power IGBT transistors. This IGBT is used in many types of high-end microwave oven as voltage inverter. Voltage inverter supplies magnetron with high voltage.
The photo below shows the original, damaged GT35J321 (left) and fake GT35J321 from ebay.com (right)
Photo below shows reverse of GT35J321. Genuine Toshia is electrically insulated from heatsink (left), unfortunately, fake GT35J321 (right) is not.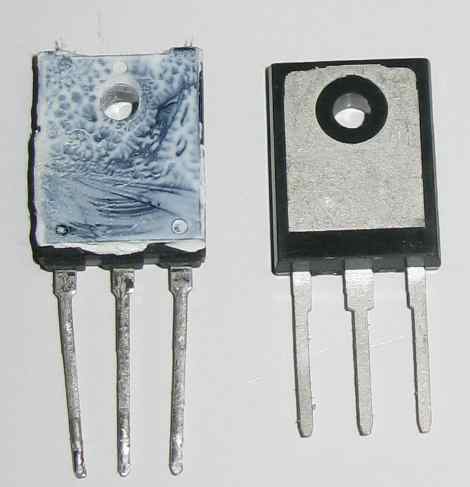 As you can see, dimensions of package and shape is not the same.
Datasheet of GT35J321 describes shape of genuine item and schematic. GT35J321 has integrated anti-paralell diode, which is not present in fake transistor, what can be easily check on Collector and Emitter pin of fake one. GT35J321 datasheet
The photo below depict the genuine, damaged GT50N322.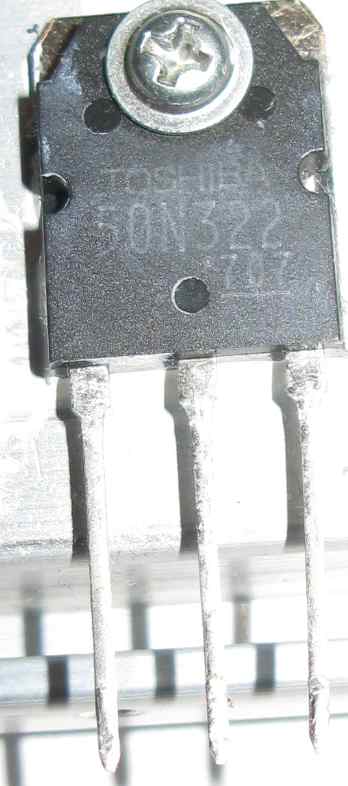 and first fake GT50N322 IGBTs bought from ebay.com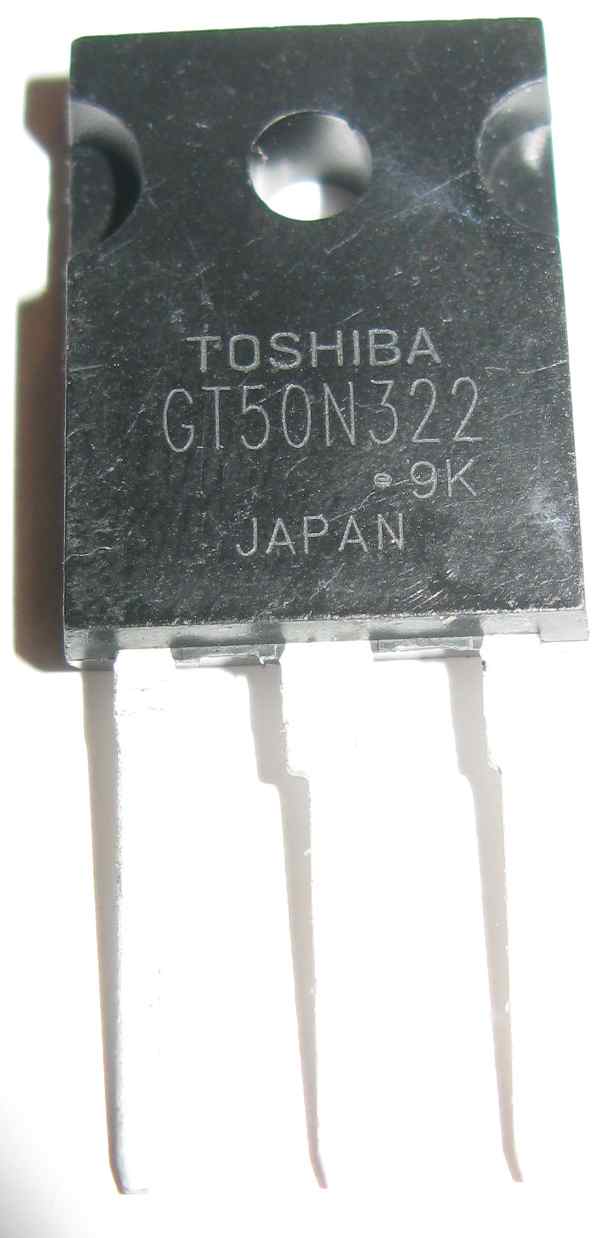 Using multimeter and check resistance between collector and emitter of fake GT50N322 shows there is no anti - paralell diode which is integrated into genuine one.
GT50N322 datasheet
I don't write nick of ebay seller because he refund it. Before you buy this IGBT modules ie. from ebay, please ask seller for real photo.
Second GT50N322 is much better copy of original. The shape and dimensions of copy is the same as original one, and there is anti-parallel diode inside.
Unfortunately, surface of fake is grinding, what is depict on enlarged photo below.
Original GT50N322 is marked 50N322, and this is describe in manufacturer's datasheet. Copy is marked GT50N322.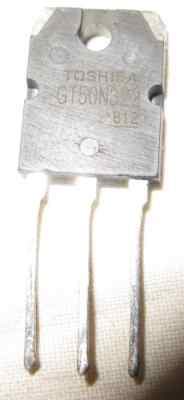 Obviously, microwave inverter doesn't work with chinese copy.
List of microwave oven which include GT35J321 and GT50N322
Panasonic NN-CS598S
Panasonic NN-GD377SEPG
HB86K581 /07
E-Nr HB84K550 Type: HTHB84K
GT50N322 and GT35J321 in this application has no cross reference. Only genuine items works fine.
Actually, GT50N322 and GT35J321 are available here:
http://north.pl/karta/gt50n322-to-247-transistor,D57638.html
http://north.pl/karta/gt35j321-tranzystor-to-3p---n-channel--600v,-37a,-4mhz,2954422.html